Published on 09/27/2017 10:35 am
Young families and newlywed couples who're looking to begin their lives within the Miami area will certainly wish to explore the different real-estate options accessible on the current property market.
Read More
Published on 07/04/2017 2:43 pm
It's time to explore Miami in an absolute different light. If you've always looked to live in a community that boasts an unparalleled exclusivity, an incredible degree of sumptuousness, and a magnificent oceanfront lifestyle to enjoy every day, Bal Harbor condos are certainly worth looking into, as residing in a high-end community has never been this captivating.
Read More

Published on 06/06/2017 3:23 pm
Irit Naymark, a well-known and trusted real estate is well-acquainted of Sunny Isles, Aventura and the Miami Beach area as she has worked and lived there for the past 30 years.
Read More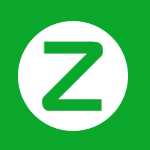 Irit Naymark