Published on 09/27/2017 10:35 am
Why Aventura Condos Are the Perfect Real Estate Option
Young families and newlywed couples who're looking to begin their lives within the Miami area will certainly wish to explore the different real-estate options accessible on the current property market. However, as far as we newly wedded couples are concerned, they will definitely find Aventura homes to be an ideal real-estate option for owning it, or getting into a rent for a variety of reasons. So, what are these reasons? Let's talk about them a bit elaborately.
School Zone:
Parents care about education. Selecting a school for your children is one of the most important factor decisions a young family will make before they buy or rent in a specific community. Aventura is known to have excellent public schools with a rating of 10. Aventura city of excellence is a charter elementary and middle school. Aventura waterway is another Public school. Both schools belong to Miami Dade County district. In addition to public schools, there may be a variety of religious and other nonpublic schools available in the Aventura area.


Recreation and Attractive Fun Activities:
Young families attracted to areas that provide those variety of activities allowing them an opportunity to enjoy and have quality time together. The City of Aventura boasts green, recreational, beautiful parks throughout the city. There are fitness walking trails, water fountains, benches, bike trails, dog parks, athletic fields and tennis courts. There are also after school programs for different age groups available at five different City facilities
The City:
The Aventura city is placed in the north eastern part of Miami-Dade County which is not a far drive from the beaches of Sunny Isles Beach, Golden Beach, Hallandale and South Beach. As a residence in the city of Aventura you will have easy access to many nearby attractions. The Miami area is rich with cultural where you could find great Museums, a Zoo with about three miles of walkways where you can feed certain animals, and learn about them through special presentation. The Wynwood walls with brightly colored murals are created by world-renowned street artists, representing 16 countries. Miccosukee Indian Village in the Everglades where you could ride on an airboat through the Everglades, catch a live alligator wrestling show, and much more interesting activities within the entire Miami Dade areas.

A wide range of Real Estate living options:
Given the fact that Aventura is recognized for having a remarkable range of high-rise Condos, Town Homes, and low rise buildings real estate choices, newly married couples can look forward to a superb range according to their criteria. Communities include Harbor Village, Marina Cove, Costain Villas, La Mirage, Spinnaker Bay, Village by the Bay, Turnberry Village, Delvista, Atrium among many others.
If you'd love to learn more regarding today's selection of Aventura Condos and Homes for Rent, get in touch with Irit Naymark a professional real-estate agent for more useful information. Feel free to email Irit at irit.naymark@gmail.com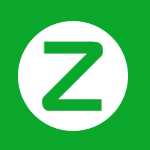 Irit Naymark